Artists paint, musicians compose, different jobs for different pros.  It's not easy for a person to find a pro directly to do a job without some sort of agent in the middle, and even harder for a pro to find a client among all the people.  A command mediator (aka. command dispatch center) takes all the burden away. It can process task according to the task requirement such as:
Group task will be sent to all the pros who can do the jobs
Normal task will be sent to the appropriate pros and get their quotations
Once the user has chosen the pro based on the quotations, the mediator will send the task to the chosen pro
Upon getting the work back from the pro, the mediator will send the work to the customer for confirmation
The mediator pattern simplifies peer-to-peer communication between objects by introducing a mediator object that acts as a communications broker between the objects. Instead of having to keep track of and communicate with of all of its peers individually, an object just deals with the mediator.  Design Pattern in Swift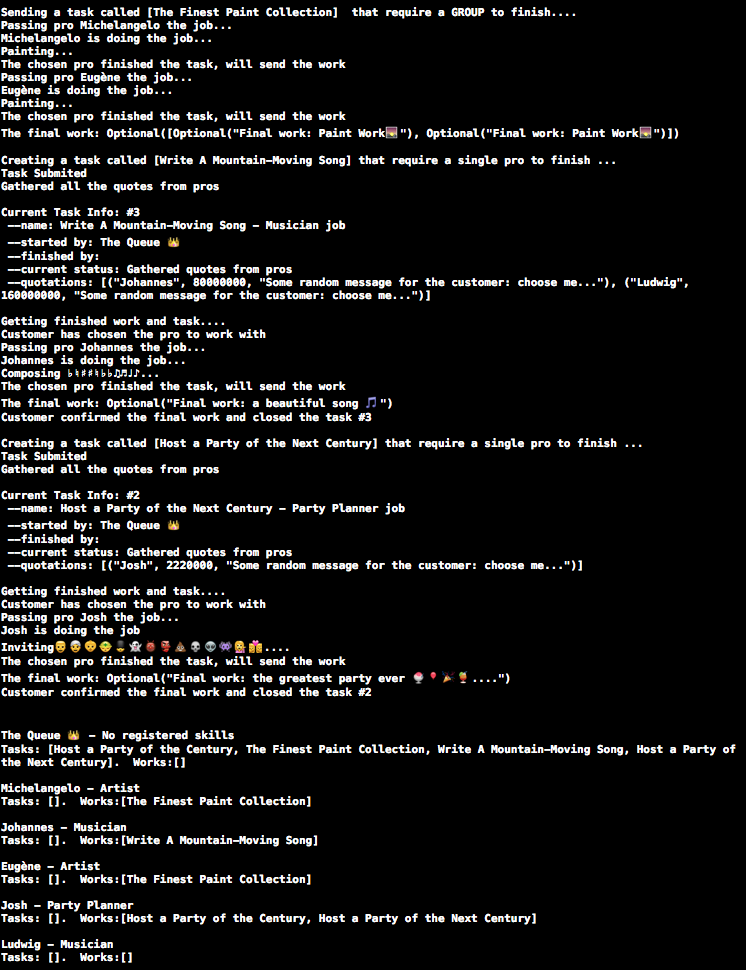 Upon seeing the tasks, I can't help wonder: don't we all serve the pleasure of the queue?